Hem-Fir
Sales Contact
North American Buyers
604-422-3400
cedarsales@staging.dev.interfor.com
International Buyers
(604) 422-3468
exportsales@staging.dev.interfor.com
Product Certification
Product Description
Interfor's Hemlock products offer unparalleled quality, durability, resiliency, and stiffness. You can trust our products to be resistant to compression, buckling, and breakage, and to keep your home safe for many years to come. That is why builders throughout Japan and around the world use our timbers with confidence. They are also unsurpassed in natural beauty, bringing warmth and positive energy into any home.
Japan Zairai
Ground Sill (Dodai) from Interfor is graded specifically for sill plate where bending strength and compression properties are of prime consideration. Hemlock's proven strength and excellent treatability have made it the preferred species for sill plate components in Zairai home construction. Pressure-treated Hemlock delivers a high measure of protection against insect attack and decay. 
Posts (Hashira) from Interfor combines great strength, excellent working qualities and natural beauty. Hemlock possesses exceptional characteristics that make them a great choice for Japanese builders. Our product is specifically graded for post-application in traditional Japanese construction.
Timbers
Compared to other species, Hem and Fir's strength and stiffness make it a preferred material for use in horizontal components and longer spans. Hemlock timbers are often treated for ground contact applications in both commercial and residential projects.
Where It's Made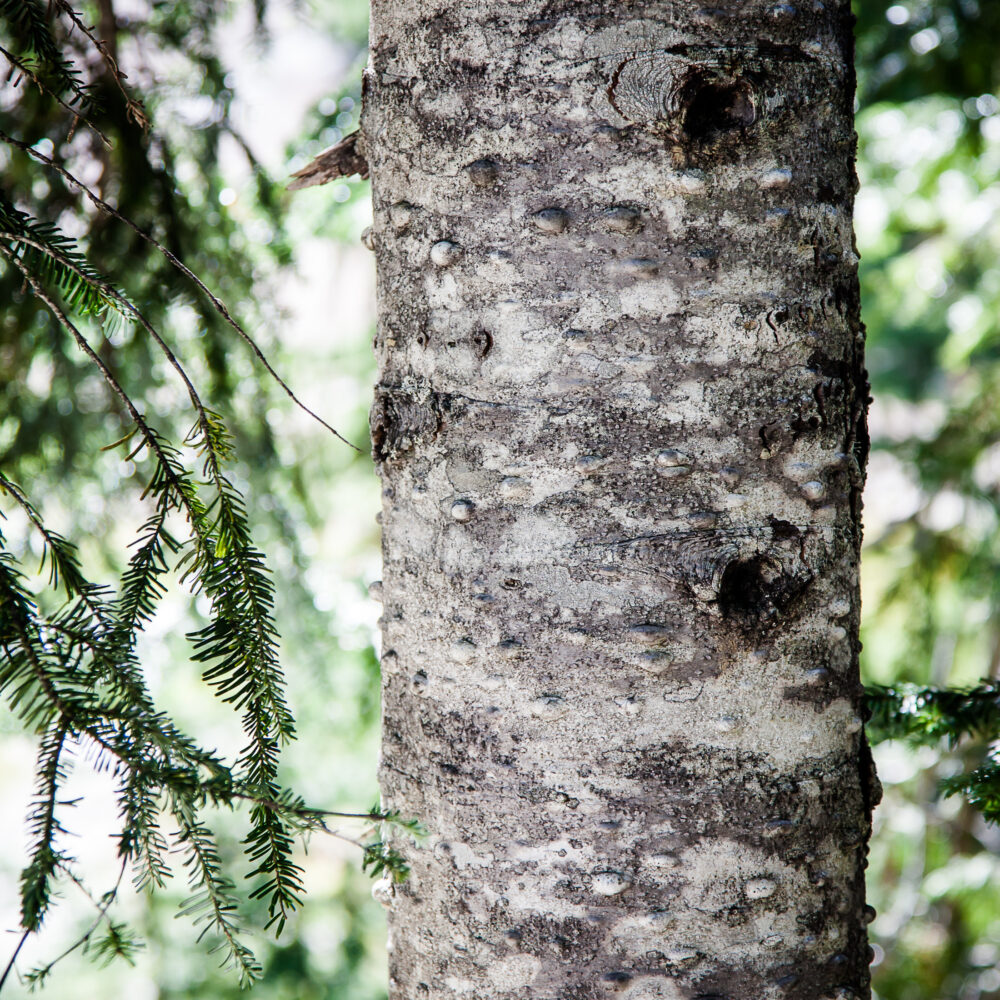 Product Specifications
Hem-Fir
| | Imperial Size (nominal inches) | Metric Size (mm) | Length (feet) | Pack Size / Export | Grades | | | |
| --- | --- | --- | --- | --- | --- | --- | --- | --- |
| Green | 4x4 | 90x90 | 8-13 | 96 | IFP | PGC | Utility | Economy |
| | 4x4 | 90x90 | 8-13 | 96 | - | #2STR&Btr | Utility | Economy |
| | 4x4 | 105x105 | 8-13 | 70 | IFP | PGC | Utility | Economy |
| | 4x4 | 100x100 | 8-13 | 77 | PHILSTD | STHC | Utility | Economy |
| | 4x6 | 90x140 | 8-13 | 56 | - | #2STR&Btr | Utility | Economy |
| | 5x5 | 120x120 | 8-13 | 54 | IFP | STDC | Utility | Economy |
| | 6x6 | 140x140 | 8-13 | 35 | - | #2STR&Btr | Utility | Economy |
| Kiln-Dried | 4x4 | 90x90 | 8-13 | 96 | J1 | S1 | PGC | Utility |
| | 4x4 | 105x105 | 8-13 | 70 | J1 | S1 | PGC | Utility |
| | 5x5 | 120x120 | 8-13 | 54 | J1 | S1 | STDC | Utility |
| Timbers | 4 x 4 | 100 x 100 | 8-24   | 91 | #2&BTR | #3 | - | - |
| | 4 x 6 | 100 x 150 | 8-24   | 56 | #2&BTR | #3 | - | - |
| | 4 x 8 | 100 x 200 | 8-24   | 42 | #2&BTR | #3 | - | - |
| | 6 x 6 | 150 x 150 | 8-24   | 32 | #2&BTR | #3 | - | - |